Instructions
1. Set your instant pot to the sauté setting. Sauté the onion in 1 tablespoon of olive oil until translucent. Add garlic and sauté for 30 more seconds. Add salt, pepper and Italian seasonings, stirring to combine. Turn off the sauté setting.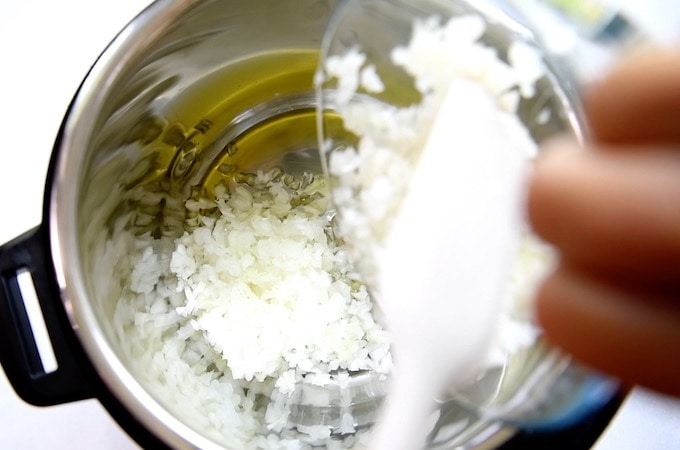 2. Add frozen meatballs to bottom of instant pot and arrange them in as flat a layer as you can, on top of the onion mixture.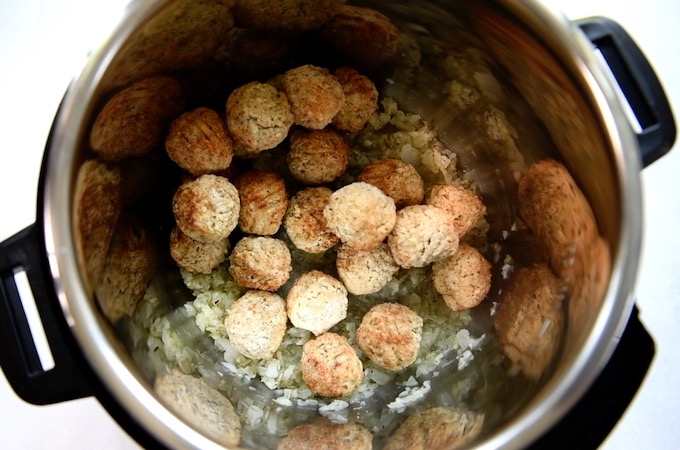 3. Place pasta on top of meatballs and gently spread it into a flat layer. Drizzle pasta with 2 tablespoons olive oil — this will help prevent the pasta from sticking.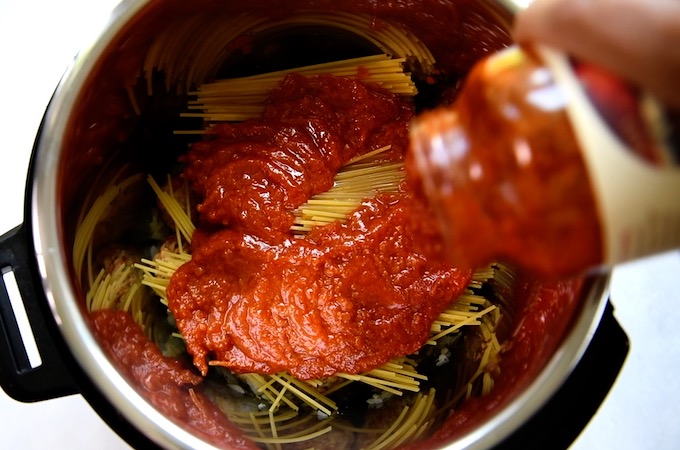 4. Pour the marinara sauce on top of the pasta. Then pour the water on top of the marinara sauce.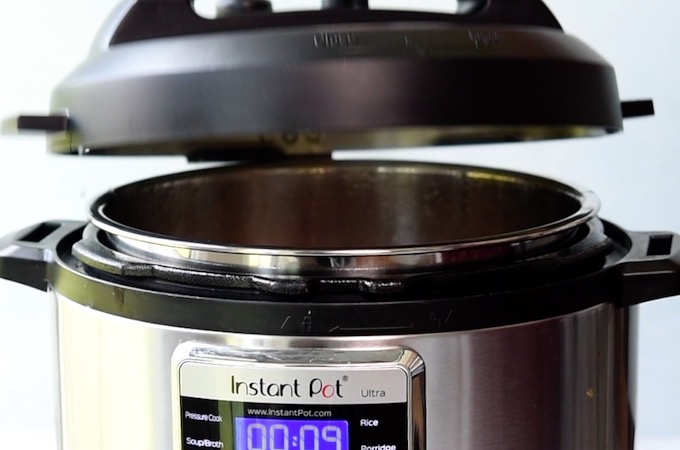 5. Place the lid on the Instant Pot and set the steam release knob to the sealing position on top.
6. Press the Pressure Cook (Manual) button or dial and then select 9 minutes of cook time. Press start if your pot requires you to press start (some start automatically and some will require you to press start).
7. The pot will take several minutes to come to pressure, mine took about 12 minutes to come to pressure. Once the Instant Pot reaches pressure, the cook time (9 minutes) begins.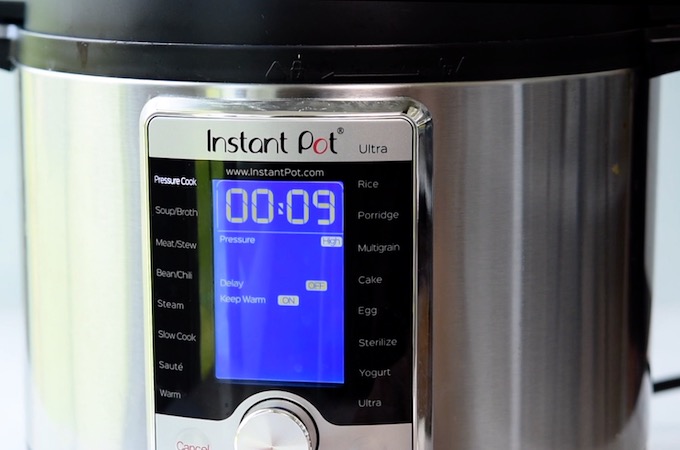 8. After cook time has finished, turn off the Instant Pot and do a quick release of pressure. To do a quick release: turn the steam release knob on top of the Instant Pot to the venting position.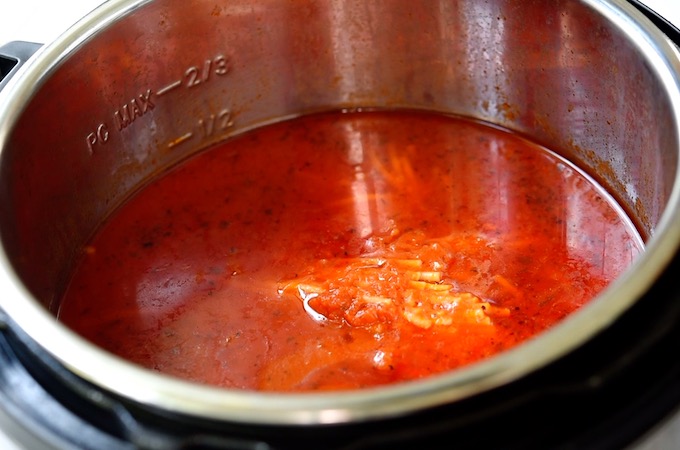 9. After the pin in the lid drops down, open the lid. Stir and toss the spaghetti and meatballs together with tongs. If any noodles stuck together, use your tongs or a fork to separate them.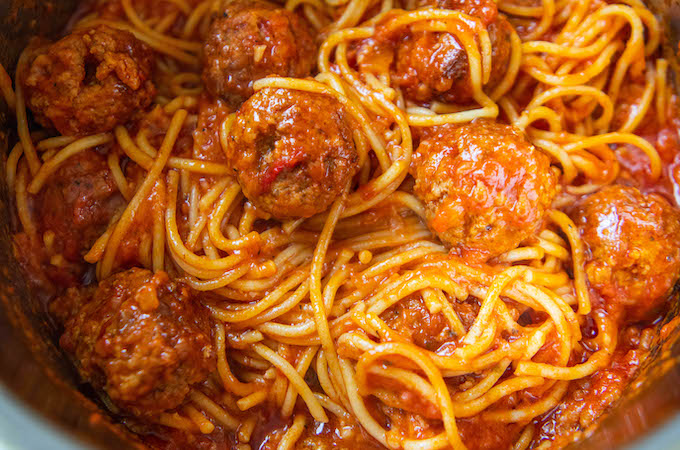 10. The Spaghetti and Meatballs will appear to be too soupy at first, but the noodles will continue to absorb any extra liquid as you toss them in the broth-y mixture for about 2 to 3 minutes. Serve immediately!