Stress Free Dinner Ideas For The Whole Family!
The Latest Recipes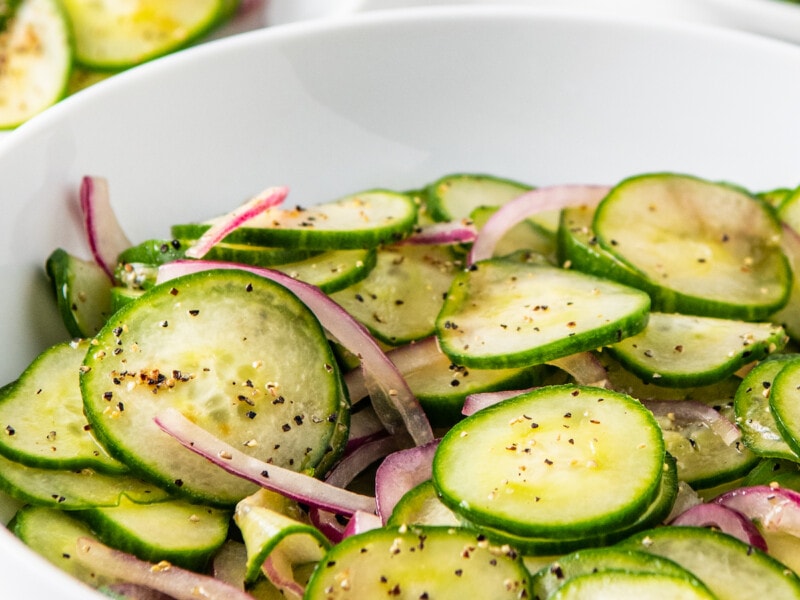 Cucumber Salad, made with just 4 simple ingredients, is a fresh, tangy, and healthy side dish recipe. With simple ingredients like thinly sliced cucumbers, red onion and red wine vinaigrette, you will want to make…
---
Thanksgiving Favorites
Fall is in the air and Thanksgiving is right around the corner! Start planning your Thanksgiving feast with some of my favorite holiday recipes.