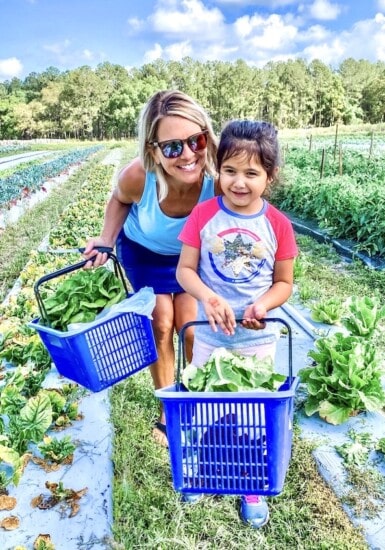 Hi! I'm Ellen!
I have always had a passion for good food. Probably came from my own mom, as she always used lots of fresh ingredients and lots of seasoning growing up.
I am originally from Louisiana, but spent almost 40 years living in Texas and the last almost 15 years in Florida. I have acquired lots of great influence from all of those places and my recipes reflect that. I am the person on your block who knows and shares recipes with every neighbor, so I always have a unique variance in recipes for different cuisines!
My goal in the kitchen is to make a delicious meal to share with my family and not spend all day doing it! I would rather spend my time with my, two daughters, three sweet grand-babies or out on the water somewhere with my husband, Joey.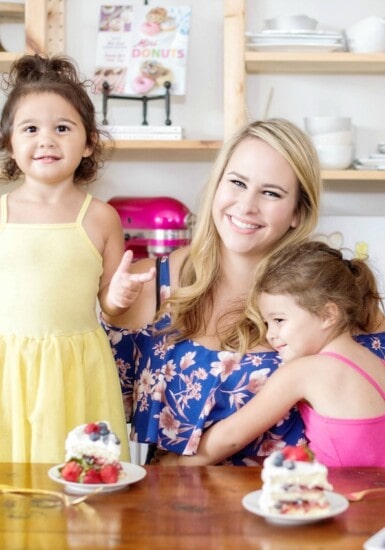 Hi! I'm Jessica!
Growing up my mom had a delicious dinner made and on the table every single night by 6pm. Take out was incredibly rare and what we considered a special treat, but now I realize looking back that I was so lucky to actually get home cooked dinners every night!
I am a wife and mom myself these days, to three little ones: Ellie, Lyla and Milo. And I often still turn to my Mom, Ellen, for new great easy weeknight dinner ideas!
I finally convinced her to start this blog with me, because she is the expert of quick and easy dinners and I know she will have so much to share with all of you! I have another blog, The Novice Chef, that I have been creating recipes on since 2008. Head over there if you are looking for more easy recipes or desserts!